Presentation
Bangladesh has a largely low-lying territory, which encompasses most of the deltas of the Brahmaputra, the Ganges/Padma, and the Meghna rivers, as well as extensive floodplains. It also features some of the most densely populated areas in the world. Monsoon cycles and constantly changing riverbeds pose a constant risk to the population's safety and their ability to secure land and livelihoods. Climate impacts are only further exacerbating these concerns, through processes such as: 1) greater rainfall variability, more extreme precipitation and increased incidence of flooding; 2) changes in the monsoon's onset and retreat; 3) glacier retreat; 4) sea-level rise, increased frequency/intensity of coastal hazards and salinity intrusion; and 5) higher incidence of heatwaves and droughts.
While Bangladesh has successfully reduced the loss of lives due to these sudden and slow onset events and processes through strong hazard monitoring, preparedness and early warnings, and anticipatory action, overall social and economic impacts of natural hazards are growing – and are expected to further multiply in the future as a consequence of climate change. Displacement is a key component and driver of these impacts.
Floods and storms displace over 1 million people on average every year, particularly during the June-September monsoon season. Loss of land, livelihood degradation, increased overall insecurity are among the key reasons influencing people's mobility decisions, shaping patterns of circular, seasonal and permanent migration. While mostly short-distance and temporary, these population movements have significant, long-lasting demographic implications. In places of destination (typically already densely populated urban areas), unmanaged population flows are leading to overcrowding, unregulated urbanization, and insufficient access to services, housing and livelihood opportunities for the poorer and most vulnerable segment of the community. In places of origin (typically marginal rural land), these movements lead to loss of investments and adaptive capacity, reduced social resilience, and insecurity – which are often experienced most acutely by women, elderly people and children staying behind.
In collaboration with Governmental, International and Civil Society partners, PDD is aiming to support the collection and standardization of data on displacement and its impacts, improved understanding of potential impacts of slow-onset hazards on displacement, community-based preparedness and response to displacement and implementation of the country's comprehensive institutional framework.
Resources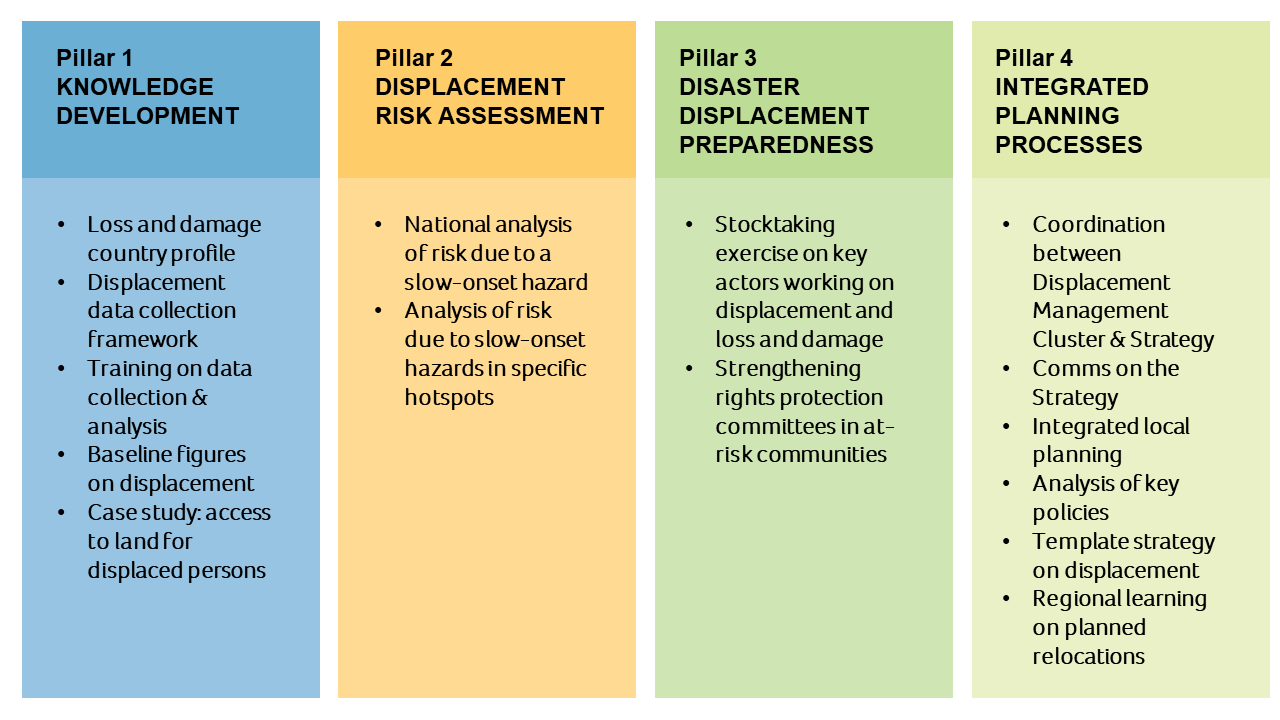 November 15, 2022
This document summarises the implementation priorities and approach PDD will adopt to roll out the…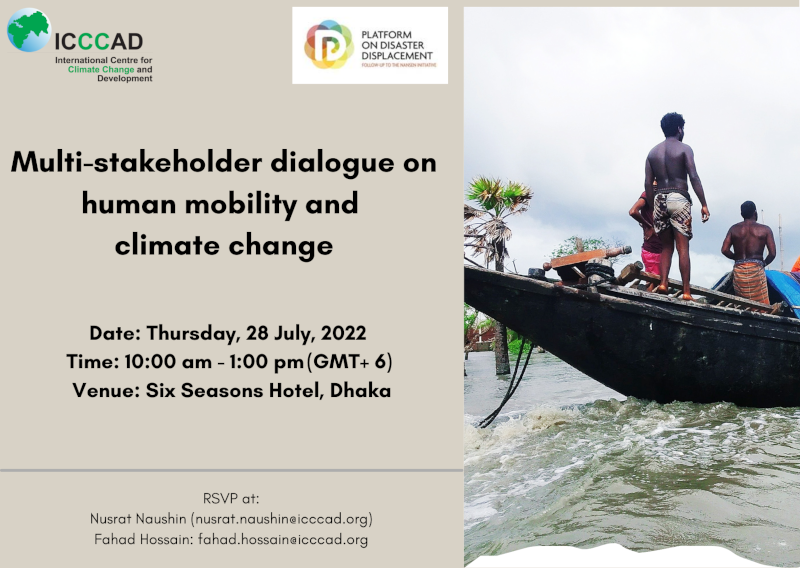 July 9, 2022
Dhaka, 28 July 2022 – The Platform on Disaster Displacement (PDD), in partnership with the…