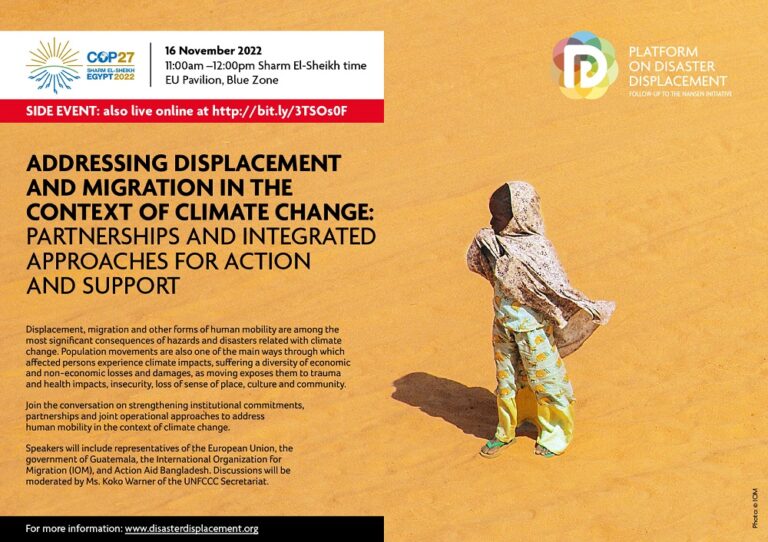 COP27 Side Event – Addressing Displacement and Migration in the Context of Climate Change
Addressing Displacement and Migration in the Context of Climate Change –
Partnerships and Integrated Approaches for Action and Support
COP27 Side Event
16 November 2022, 11am-12pm Sharm El-Sheikh time
EU Pavilion, Blue Zone
Displacement, migration and other forms of human mobility are among the most significant consequences of hazards and disasters related with climate change. Population movements are also one of the main ways through which affected persons experience climate impacts, suffering a diversity of economic and non-economic losses and damages, as moving exposes them to trauma and health impacts, insecurity, loss of sense of place, culture and community.
Join the conversation on strengthening institutional commitments, partnerships and joint operational approaches to address human mobility in the context of climate change.
Speakers will include representatives of the European Union, the government of Guatemala, the International Organization for Migration (IOM), and Action Aid Bangladesh. Discussions will be moderated by Ms. Koko Warner of the UNFCCC Secretariat.